Besides his Let's Play videos, Kevin sometimes makes other kinds of content.
Baking Bad
See Baking Bad
Reaction videos
See Reaction videos
Songs
Kevin covered three songs in video: the famous K-pop song Ring of Fire by Johnny Cash, Take Me Home,Country Roads by John Denver, made popular thanks to Fallout 4 and Can't Help Falling in Love by Elvis Presley.
Rewinds
Once a year, Kevin shows his audience the best moments of his channel for the year that's about to end. He already did it in 2017, 2018 and 2019.
Setup tours
Kevin showed his setup twice, once in a "Subscribers special" video, and then later in another dedicated video.
Life telling
Kevin told his subscribblers about his personal life in three videos: My Life Changed Today, My Story, a special CallMeKevin's Draw My Life video, and Hey There Friends, My Name is Kevin (where he also talks about the evolution of his channel). The Big YouTube VS Small YouTube Channel video is a mix between reacting to the evolution of his channel and how to manage it, and how he feels about it.
One-time projects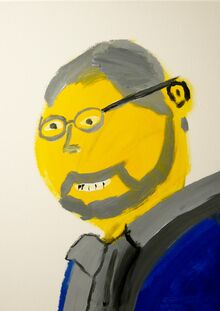 Kevin also did other unregular videos that are not part of a series so far:
Community content is available under
CC-BY-SA
unless otherwise noted.