GORG(also known as "The GORGFather") is a character Kevin created and uses in his Twitch Livestreams of "The Godfather: The Game" (The first one can be watched here).
Overview
Edit
GORG is a Sicilian male thug who by 1945-1946 are friends with the Corleone Mafia Family. He completes various missions given to him by the Family and gains their respect. GORG is generally very friendly but he works violently to earn money towards completing his dream of becoming a professional dancer.
Appearance
Edit
GORG, just like the other creations made by Kevin, is monstrous. He is a Caucasian, handsome, bald, thicc, chubby boi and makes all the handsome actors of Hollywood jealous. He wears white torso clothes with suspenders and black pants and shoes. He also has a really small and hard-to-see mustache, which goes nicely with his wonderful sideburns.
Kevin reintroduced GORG in a sims 4 livestream. In the sims,gorg is once again a criminal but this time he is also married and he has lots of cats he painted himself.
Appearance
Edit
He looks exactly like his "Godfather" version.
Tomodachi Life
Edit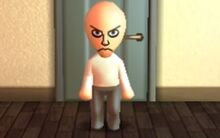 Kevin reintroduced GORG in the video tomodachi life made me have an existential crisis. In tomodachi life gorg doesn't have a job.
Appearance
Edit
He looks somewhat different,his face is not as messed and his clothes are more generic.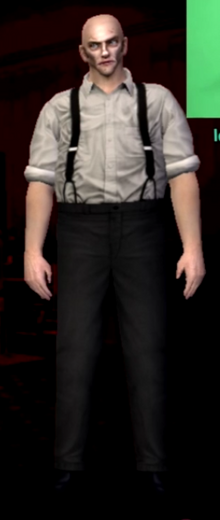 Possible Relations
Edit
GORG is possibly related to Grognak The Destroyer Attorney At Law Esquire M.D. Both are bald and usually wear white torso clothes. GORG also wants to be a lawyer.
GORG and Turg have been hinted at being related, yet it is unknown in what way.
GORG is strongly against sexism and makes sure he hurts both males and females.
GORG dreams of becoming a professional dancer
GORG grew up with wealthy parents who sent him to Harvard. He was doing really well until the baseball team started using him as the helmet. He suffered serious brain damage and got his smarts knocked out of him. He lost his ability to speak and decided he wants to express his emotions and feelings through the art of dance.
GORG may look chubby but he is made of pure muscle.
GORG only knows how to drive backwards and is unable to drive forwards.
GORG is very proud of his school and will beat up anyone who is wearing other school jerseys.
GORG wants to be a lawyer.
GORG's middle finger is 50% longer than a normal human's.
Community content is available under
CC-BY-SA
unless otherwise noted.