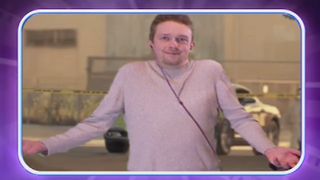 Confused Kevin is an emerging meme from the This WEIRD Kinect game puts you into movies video . It shows Kevin in a confused attitude.
In the video, Kevin plays some Yoostar 2, a Xbox 360 game using Kinect. This game lets you replace a real-life character from scenes from famous films or shows. During his recording, he decides to do it in an episode of CSI: Miami, called "Gator bait!" from season 3. Multiple times during the scene, he has to say nothing, and just shrugs because he does not know what to do. As usual, the game takes a random screenshot from the scenes the player appears in. The picture shown on this page is the said screenshot. Then, Kevin comments on it: "This is the perfect screenshot, just like "I don't know how I got this job!"".
This screenshot seems to have been used for the first time by u/Sonicthecat202[1] on the official CallMeKevin subreddit.
References
Edit
Community content is available under
CC-BY-SA
unless otherwise noted.